Seagull Printers: A New Chapter in Educational Publishing
Groundbreaking Ceremony: Bhoomi Pujan
On March 8th, 2017, a new venture by the renowned Seagull Publishers marked its inception with the Bhoomi Pujan of Seagull Printers. The ceremony was held at Devri Rukhara, Bakshi Ka Talab in Lucknow, right next to the existing Kriti Printers and Publishers. Esteemed members of the Kriti Group graced the occasion with their presence.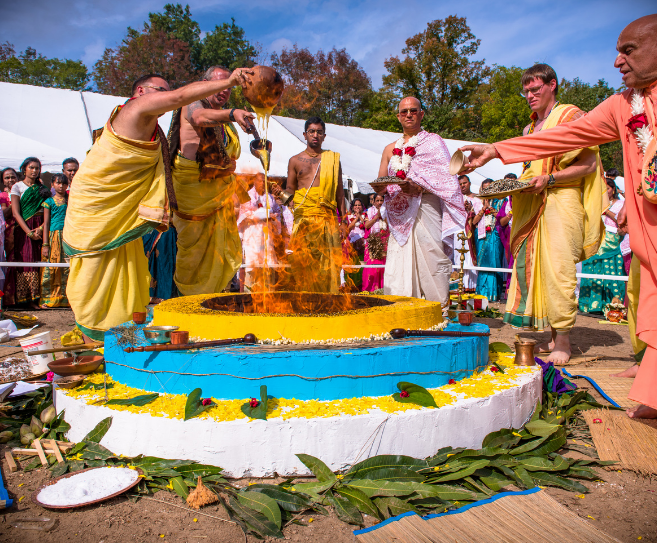 The directors of the Group, Mr Arvind Singh and Mr. Himanshu Singh, led the havan rituals with their families. This traditional Hindu ritual was performed to seek blessings and well-being for the new venture. Following the completion of the rituals, the employees took a tour of the Kriti printing press, renowned for its state-of-the-art facilities. The lush garden within the premises provided an ideal backdrop for memorable photographs. A sumptuous lunch and refreshments were organized for all attendees, fostering a sense of unity and shared purpose.
Office Inauguration: A New Hub of Innovation
Subsequently, the head office of the company at Lucknow was inaugurated in an elegant ceremony. The office premises came alive with the vivid hues of flowers and streamers set against the backdrop of fresh paint.
The directors and senior management staff participated in another inaugural havan performed in the Vedic style, which added a traditional touch to this momentous event. The presence of the company's esteemed members during the havan reiterated their unwavering support and involvement in the company's journey.

A special tribute was paid to a former promoter of the organization. His contributions to the field were acknowledged through a short video presentation. Remarkably, the company chose June 1, his birthday, as the auspicious day for the official launch of the new company, as a gesture of honor and respect.
The event was attended by numerous guests from the education and services industries. They congratulated the promoters and managers of Seagull on its inauguration and conveyed their best wishes for its success.
The event concluded with a high tea, where guests and staff shared their thoughts and engaged in informal interactions. The light-hearted conversations and shared camaraderie at the function pointed towards the positive work culture that Seagull Printers is set to foster.
In conclusion, the Bhoomi Pujan and inauguration of Seagull Printers mark a significant milestone in the journey of Seagull Publishers. With its state-of-the-art printing facility and an experienced team, the company is poised to redefine educational publishing in the digital age.